Car Accident Injury Doctor in Madison, Tennessee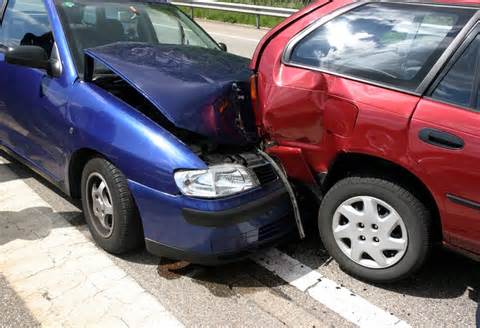 Were you involved in a Car Accident in Madison, TN?
If so, our Car Accident Injury Doctors are here to provide assistance.
The chiropractic doctors at Arrowhead Clinics have the skills and experience to car accident victims achieve remarkable recovery results.
Our team has been treating the victims of Car Accidents for over 40 years.
We have a team of qualified Chiropractors and Medical Doctors who specialize in treating injuries that commonly occur in car accidents.
If you were hurt in a Car Crash in Madison, TN, click below and schedule your free consultation with one of our accident doctors.
What to Expect During Your First Visit to our Madison Accident Clinic
When you come in and see our Chiropractic doctors, they will first perform diagnostic testing to make sure all of you injuries are discovered and documented.
Usually, our diagnostic process consists of:
Neurological Diagnostic Evaluation
X-Rays
Palpation and Range of Motion Tests
Once we have a diagnosis, our medical team will develop an individualized treatment plan to help you recover from your injuries.
Depending on how severe your injury is, our chiropractors may use spinal manipulation or adjustments, electrical muscle stimulation, and physical therapy to reduce soreness and tension in the afflicted region.
Although some patients get immediate gratification from our treatment methods, it may be necessary for you to have multiple treatments over a month-long period to fully recover from your injuries.
The Most Common Car Accident Injury That Our Chiropractors Treat
When a Car Crash occurs, even a minor one, Whiplash Injuries will often occur.
Whiplash Injuries usually occur a car is hit or hits another vehicle. The sudden force causes the muscles, tendons, and ligaments to suddenly and forcefully contract.
Even a minor collision can cause muscles and ligaments to stretch, causing a whiplash injury to occur.
Whiplash injuries are not always apparent immediately following an accident. It can take hours or a few days to feel pain from the injury.
For this reason, it is extremely important to see a Chiropractor as soon as possible. Your Doctor will be able to diagnose and treat your whiplash injury before it turns into a chronic pain condition.
If you wait too long to see a Chiropractor after a car accident, you may need to receive treatment for a longer period of time before returning to normal health and function.
Whiplash injuries can cause long-lasting pain and discomfort if they are left untreated.
Signing a Release of Liability After a Car Accident
If you have not consulted with a car accident injury attorney, do not sign a release of liability agreement with the insurance company.
The other party's insurance company will try to get you to sign a release form for a certain amount of money which could potentially be way less than the compensation you deserve.
When you come to Arrowhead Clinic, our Chiropractors will give you a referral to a personal injury attorney who can help with the legal process. Your attorney will also make sure you do not have to pay out-of-pocket for your medical expenses.
It's important to keep in mind that if you sign a release of liability with the insurance company, your attorney may not be able to help with your case.
So before you sign anything, consult with a car accident attorney. If the accident that caused your injuries was not your fault, you should not be left responsible for the medical expenses that accumulated.
How to pay for a Car Accident Doctor
Our Madison Chiropractors will work on a medical lien basis through your personal injury attorney.
This means you will not be held responsible for paying any up-front medical fees. Our office will be paid out of the settlement amount that you receive once your case has been won by your car accident attorney.
Once your treatment is complete, our doctors provide your attorney with all of your medical records, which your attorney will submit to the insurance company requesting compensation for the injuries that you suffered.
It is crucial to the settlement amount that you will receive, to follow your doctor's orders explicitly. This means if the doctor tells you to go to the office three days a week for four weeks, you do not miss any appointments.
The insurance company could offer you less than you deserve if they notice any gap in medical treatment.
If you follow your Chiropractors instructions and listen to your attorney, you will not have any problems when it comes to having your medical bills covered after being involved in a car accident.
Get Pain Relief Treatment from our Expert Car Accident Injury Doctors in Madison, Tennessee
If you were involved in a Car Accident, you will need an experienced Chiropractor to help with your recovery.
Our Doctors specialize in treating Car Accident Injury victims. It is our goal to help you recover as quickly and optimally as possible.
If you were injured in a Car Wreck in Madison, Tennessee, do not wait to contact our Chiropractors for help.
Click on the link below now to schedule a free consultation with our Top Car Accident Injury Doctors today.