Most neck pain results from injury to muscles and ligaments in the cervical and upper thoracic spine, but neck pain has many obvious causes that range from:
Whiplash Injuries from a Car Accident or Sports Trauma
Poor Posture Caused by Living at a desk too long placing additional stress on your cervical discs
Having your computer monitor set too high or too low during the day causes muscle imbalances throughout your upper back and neck musculature
Sleeping Incorrectly
Twisting your head too quickly
Exercising improperly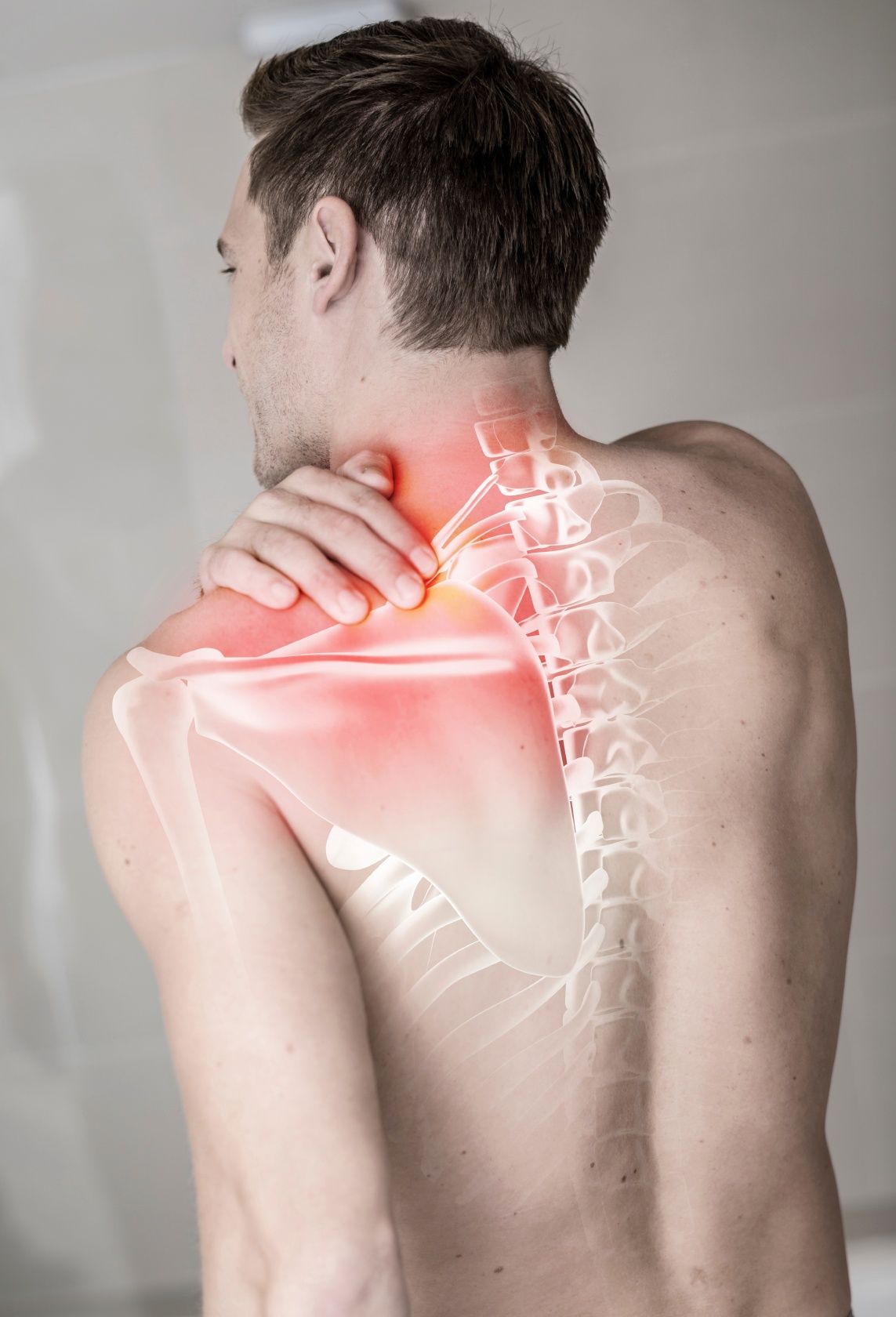 Many demands are required of your cervical and upper thoracic spine during the day. The neck creates security for your head, shoulders, and upper body. It gives you the essential support to stand up straight, gives you the flexibility to bend and twist and shields the delicate spinal cord that passes through the spinal vertebral column.
Your neck is formed of vertebrae that begin in the upper torso and end at the base of the skull. The bony vertebrae simultaneously with the ligaments provide stability to the spinal construction while the discs provide needed shock absorption. The muscles allow the neck to glide and slide smoothly for motion and to provide needed support.
The neck has a meaningful amount of motion and supports but, because it is less defended than the rest of the spine, the neck can be susceptible to injury and disorders that produce pain and moderate motion.
For many people, neck pain is a continuous issue that can cause unfortunate discomfort if not taken care of soon. Also, because the delicate nerves of our arms originally run through the cervical spine, any injury to a particular area of the neck can start leading to burning, tingling, pins and needles, numbness and weakness down the arms.

If you are experiencing any of these symptoms, it is critical that you get examined by one of our Neck Pain Doctors in Garden City today! If this nerve damage persists it can had a long term impact on your quality of life.