Car Accident Injury Medical Doctors Near Me
Have you recently been Injured in a Car Accident and are in need of a Chiropractor?
At Arrowhead Clinic, we work closely with some of the premier Car Accident Injury Doctors near our Chiropractic Clinics in Georgia and South Carolina. Our Chiropractors know that not all injuries are the same, and most tend to require more diagnostic testings, such as MRIs in order to get the proper diagnosis.
Car Accidents are one of the nation's leading causes of Personal Injuries.
For over four decades, Arrowhead Clinic has treated car wreck victims who have suffered a wide range of injuries due to Car Accidents.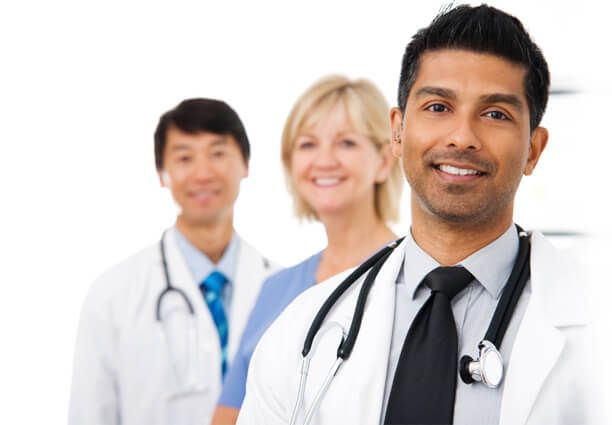 In many of our chiropractic cases, these injuries have deeply impacted their everyday lives, causing significant pain and reduced mobility.
Through careful, non-invasive Chiropractic Therapies and Medical Care, the Arrowhead Clinic Chiropractors customize the treatment plans to address each patient's unique conditions, pain levels, and needs.
At Arrowhead Clinic, you get thorough examinations and treatments, which is why we arrange for Medical Doctors to come see you directly at our clinics.
If you have been in a car crash and sustained injuries (whether minor or severe), come see the "Best Chiropractor Near Me" today!
What To Do Right After A Car Accident
After a Car Accident, there are important actions to take.
Below is a list of steps to follow after your car crash.
Do not leave the scene of the accident.
Stay calm and call the police.
Exchange insurance information with all other involved parties.
Do not admit fault or discuss the incident in a lot of detail.
Take photos of the scene.
Let your insurance company know about the accident.
Seek medical attention for your injuries.
Hire an attorney to represent you.
Navigating your actions after a car wreck can be tricky, but remember to stay calm.
The most important thing to do is to seek medical attention as soon as possible.
Should I go to ER or urgent care after car accident?
ER's are meant for severe life threatening injuries so you only need to go there if you having major complications. Police officers will usually call an ambulance for major injuries.
Urgent care center are meant for people to use if they can not get into their primary care physician in a timely manner but their injuries are not severe enough for the ER.
Even if you go to the ER the day of the incident it is best to follow up with your primary care provider. It is also wise to seek chiropractic care for injury treatment.
Do I need to go to hospital for whiplash?
You do not need to go the the hospital unless the pain is unbearable or life threatening and whiplash is usually not an urgent issue. However getting treatment for you whiplash as soon as possible is a great idea and allows you to have a better recovery time. Contact Arrowhead Clinic for your whiplash injuries. Our clinics take walk-ins so you can come the same day as your car crash and get treatment right way.
Do I have to report a car accident to my insurance company?
To keep it simple it is in your best interest to report it to your insurance company. You may not feel it is necessary at first, but you may run into vehicle problems that are unseen at the time, or even injuries that do not flare up for a while.
Don't Ruin Your Chances With The Insurance Company
When dealing with a Car Collision, especially one another party is responsible for, it is incredibly important to get to a hospital right away.
Never delay seeing a doctor after an auto accident.
Any type of delay could hurt your case against the insurance company, resulting in less monetary compensation for your pain and suffering.
Having a gap in your medical treatment causes doubt in the mind of an insurance adjuster.
Even if you do not believe that your injuries are major, it is in your best interest to see a medical professional. Seeking medical help from a chiropractor or doctor will help to relieve any discomfort or pain you are experiencing.
Schedule a visit right away and get your injuries treated quickly.
Common Injuries Associated With Car Accidents
A car collision can cause a lot of various injuries.
The most common injuries associated with car wrecks are:
Whiplash
Soft Tissue Damage
Broken Bones
Scarring (and other cuts)
Spinal Trauma
Head Trauma
Neck and Back Pain
Paralysis
No matter what injuries you sustain during your Car Wreck, it is crucial to get medical help and make sure that there are medical records of your resulting wounds.
No-Cost Chiropractic Consultation
At Arrowhead Clinic, we understand that after a Car Collision, the last thing you need to worry about is medical costs, which is why we offer free consultations for all of our patients, and with walk-ins welcome you can often get a same day appointment.
During your consultation, your Chiropractor will examine your injuries and determine the best course of action to take in order to relieve your pain.
A consultation is an opportunity for us to get more familiar with your unique injuries and pains, because there are a lot of different courses of chiropractic treatments to choose from.
However, what may work for one patient may not work for another.
A consultation with you allows us to discover what treatments work and create a tailored-to-you chiropractic care therapy plan.
Choose Arrowhead Clinic for Your Car Accident Injury Care
Arrowhead Clinic provides a one-stop Medical Care solution after you have been involved in an Auto Accident. Going through the process of seeing a Chiropractor can save you time, money.
We also understand the need for in-depth medical documentation for the insurance companies, and will handle it properly.
If you have been injured in a Car Accident, be sure to call the leading Chiropractic Clinic in effective, non-invasive treatments and remedies for Car Accident Injuries for over 40 years.
From the most cutting-edge Medical treatment and documentation of your injuries to assistance in finding a great Attorney to represent you, Arrowhead Clinic has you covered.
Schedule your Free Injury Consultation at one of our Clinics by clicking the button below!