Car Accidents cause immediate stress and can be extremely scary.
Nobody is ever prepared for a motor vehicle collision to occur. In order to determine whether or not the police need to be called, you need to remain calm and assess the situation carefully.
Protecting yourself and your legal rights is important when you are involved in a car accident.
Calling the police is one of the best ways to ensure your safety and legal interests.
When you are involved in a car wreck, it is important to keep the following 6 steps in mind.
1. Assess The Situation
When you are hit by another driver, it can be very traumatic. You need to stop your car and turn on your hazard lights to alert other drivers to the collision.
Evaluate yourself first, check for any major injuries that may have occurred in the crash.
Try to stay calm and think about your safety.
If you or anyone in your vehicle is badly hurt, the first call you make should be to emergency services.
2. Determine Extent of Damages
Once you have assessed your injuries and the injuries of the other driver, you can check your vehicle to determine the extent of damages.
The extent of damages will determine if you need to call the police immediately or if it can wait until later.
If there is no visible damage, and nobody is injured, you may decide to contact the police at a later time to inform them of the accident for insurance purposes.
However if you are in any doubt, it is always best to call the police immediately.
It is useful to hire a personal injury attorney in order to help you most accurately assess the damages in order to receive the highest compensation possible. For more information, read our blog post, What Can you Expect from a Car Accident Settlement?
3. Know the Information Needed
When you are speaking with the other driver, it is important to remain calm and collect all of the necessary information.
When speaking with the other driver, never admit fault or apologize for the accident.
Collect the following information: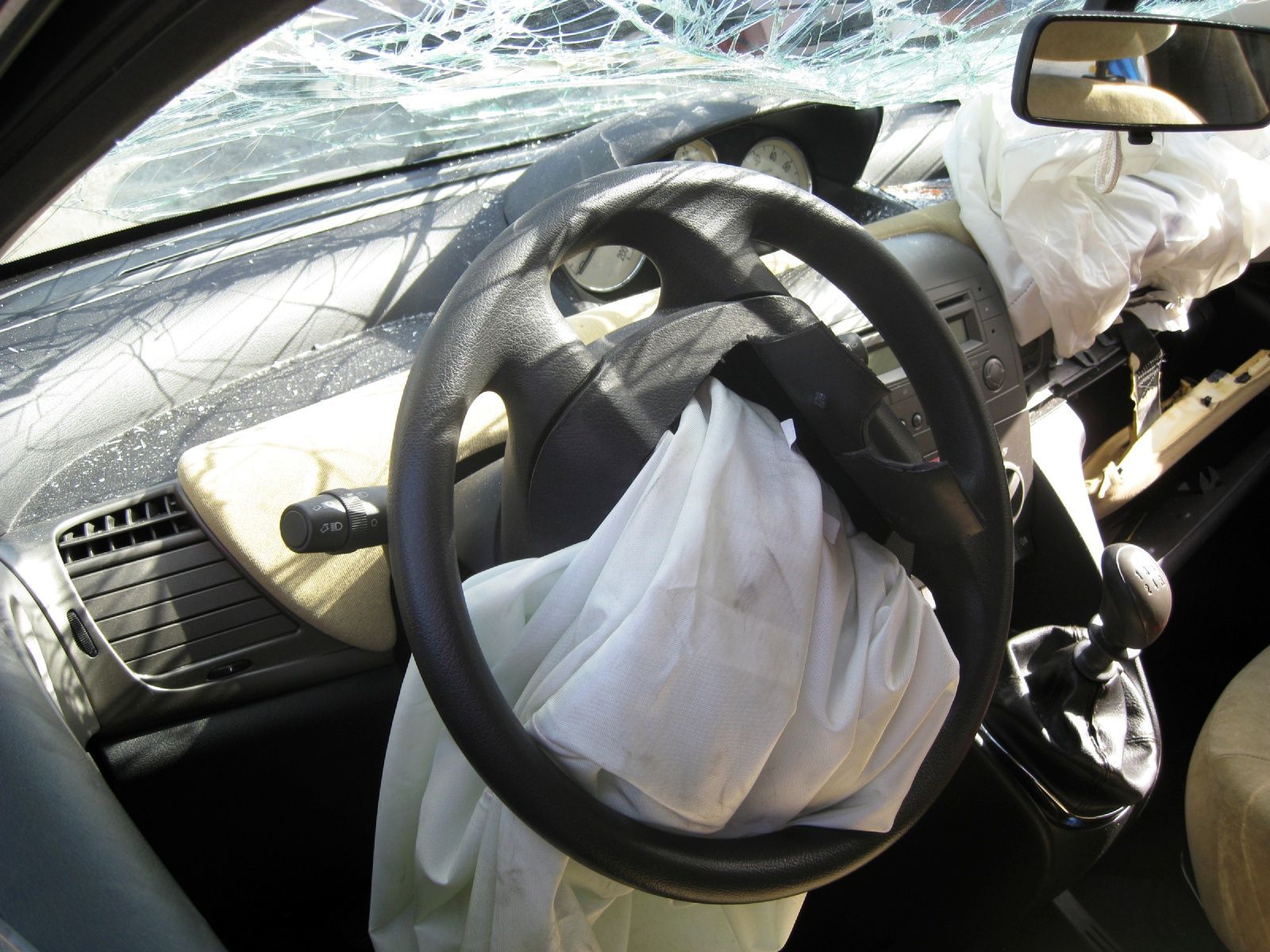 Name
Address
Insurance Information
Phone Number
License Number
License Plate Number
Make and Model of Vehicle
4. Take Photos of the Scene
It is very important to take photographs of the damage done to your vehicle.
This will be very helpful when filing your insurance claim.
If the other driver files a case against you claiming the accident was your fault, your photos may help to prove them wrong, along with the police report.
5. Call the Police
If anyone is injured, or there is damage to your vehicle, it is important to contact the police and have the come out to the scene to make a police report.
When speaking to the police and giving your statement, explain in detail how the accident occurred, but do not admit fault for the accident.
When there is an injury or damage to the vehicle that occurred as a result of the collision, it is necessary to have the accident properly documented for insurance purposes and also to protect your legal rights encase of a lawsuit.
6. Seek Medical Treatment
If you were injured in a Car Accident, even if you believe the injuries to be minor, it is important to see a Chiropractor immediately.
Some injuries, such as Whiplash, could take up to 48 hours to present symptoms.
At this time, many people do not associate the symptoms with the accident.
If left untreated, symptoms of whiplash may last for month or even years.
It is important to be examined by a medical professional as soon as possible following your accident.
Not only is it beneficial for your health, but also in case of a lawsuit you will need your injuries properly documented if you wish to receive compensation for your medical expenses.
Visit Arrowhead Clinic for Medical Treatment After an Auto Accident
The Chiropractors at Arrowhead Clinics have been helping the injured recover from their injuries for over 40 years.
Our Doctors of Chiropractic have the training, skills, and knowledge to help you recover from your Car Accident Injuries.
Our Doctors use spinal adjustments to help the body restore its optimal function without the use of invasive surgeries or prescription drugs.
If you were involved in a car accident, call the police and contact Arrowhead Clinic to treat your injuries.
Click the banner below to schedule a free chiropractic consultation!