If you are looking for a health care provider that promotes healing without medications or surgery, Chiropractic Care may be the right fit for you.
In the field of Chiropractic Care, our main focus in on the cause of your problem.
Our goal is to eliminate the cause of your pain or injury condition, which will then alleviate the symptoms associated with the condition.
The Chiropractor you choose will be
your partner in spine, joint, and muscle health.
So, how do you find the best Chiropractor who is right for you?
Below are six important tips to keep in mind.
When deciding which Chiropractic Clinic will be the right fit for you, it is always important to look up reviews of the doctor and clinic before making an appointment.
Google reviews are a great way to find out what others are saying about the particular clinic you are looking for.
They may provide you with the insight you need before you trusting someone with your health and wellness.
Making sure the Chiropractor you are about to see has the proper licensure is a very important factor. It will tell you if the chiropractor has the proper training, experience, and skills to provide chiropractic care.
It is also good to confirm the doctor has not history of malpractice or disciplinary actions against him/her.
3. Ask About Experience
A Chiropractors experience matters when you are facing musculoskeletal or spine health issues.
The more experience the chiropractor has with a particular condition or procedure, your results are likely to be better.
Ask the Chiropractor if they have experience handling the particular condition or injury that you are experiencing.
4. Ask What Techniques are Used
There are multiple techniques that can be utilized by Chiropractors to ensure optimal recovery.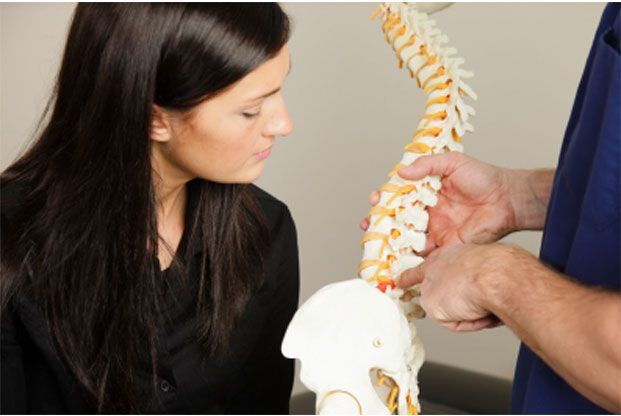 If there is a particular treatment that you prefer, or are curious as to which ones are offered, it is important to ask the Chiropractor during your initial consultation.
The majority of Chiropractors will offer a free consultation so you can meet with them and discuss your injury or pain condition.
During your consultation, you will have the opportunity to ask any questions that will help you with deciding if they are the right fit for you.
6. Fees
During your free consultation with the Chiropractor, before you proceed with treatment, be sure to find out what the fees for services will be.
If you have health insurance, they should be able to give you a break down of what is covered and what is not.
If you are paying cash, ask what the cost per visit will be.
If you were involved in an accident, find out if the Chiropractor works with an attorney on a lien basis so you will not be held responsible for the bills.
Contact Georgia's Top Chiropractor Today
If you are suffering from a pain condition or were injured in an accident, Chiropractic Care may be the best option for your health and recovery.
The Chiropractors at Arrowhead Clinics have been helping the hurt for over 40 years.
We have the necessary skills and resources to help with your recovery.
Our Chiropractors provide a free consultation to answer any questions you may have and provide you with advice on how to best treat the condition you are presenting.
To speak with one of our expert Chiropractic Doctors, click on the button below now!
Next Blog:The History of Chiropractic Care