Steps to Take After a Truck Accident
The first day or two following a truck accident are critical. There is a lot to cram into those days, from medical treatment to hiring legal assistance to exchanging information.
We break down the seven most crucial steps you must take after getting into a truck accident.
Read our blog to find out more.
Steps to take after your truck accident

What to do After Being Involved in a Truck Accident
When you are involved in a truck accident, your next actions are critical.
What you do during the next few minutes, hours, or days will dramatically affect the outcome of your truck accident claim, and may have even more serious ramifications as well.
Here are some steps to help you understand
what to do after a truck accident
:
Driver negligence is the single most common reason that truck accidents occur. When you have been involved in a crash with a semi-truck your next steps are vital.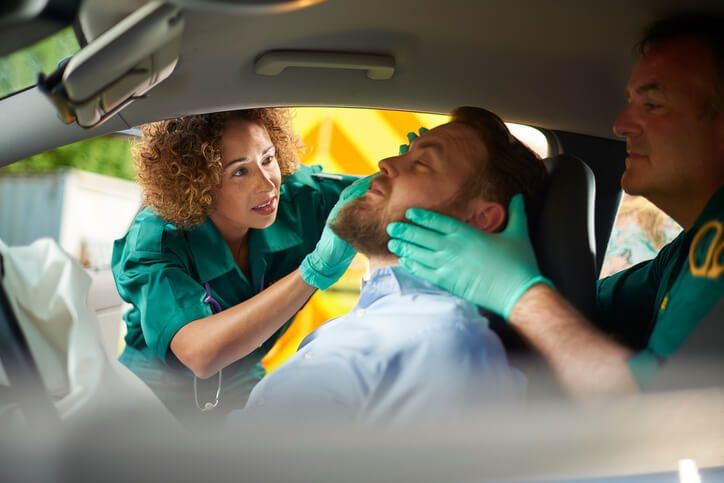 You will need to seek immediate medical care for your injuries, and find the help of an experienced Personal Injury Attorney to file a claim against the truck driver or company who caused the accident.
In order to obtain the compensation that you deserve for your medical expenses and damages, the steps you take after being involved in a truck accident are crucial.
1. Call the Police
The first phone call you make after being hit by a tractor-trailer is to the police.
It's important not to speak to anyone else before the police arrive, and never apologize to the other driver after a crash.
Once the police arrive, try to give them an accurate and factual description of what occurred during the accident. It's important not to exaggerate the story and only provide exact details to the best of your ability.
It's the authorities job to write the appropriate citation to the at-fault party and to write a police report indicating who caused the accident.
The report is crucial to have when filing a truck accident injury claim. Without it, you may have a hard time receiving compensation from the other party's insurance company.
Your attorney will need to crash report as proof that you were following all traffic safety laws when you were hit by the truck driver.
2. Take Photographs
If possible, after the accident it's important to take photos of the accident scene.
This includes pictures of the damaged vehicles, where the accident took place, and any visible injuries that you suffered.
Pictures can help if you file a personal injury lawsuit, and if you have before and after pictures of what your car looked like and how it looked after the crash, this will provide a distinct contrast to depict the exact extent of the damages that occurred.
Keeping a detailed record of the accident is important, because depending on how long it takes to receive a settlement, you may be asked details months or even years after the fact, and by then, the details of the crash will not be fresh in your mind.
Having pictures will help you remember just how bad the accident really was.
3. Exchange Information with the Other Driver
Anytime you are involved in an accident, you need to obtain the information of the other party or parties that were involved.
You will want to obtain the following information before leaving the accident scene:
Name
Phone number
Insurance information
License plate number
Driver's license number
Trucking companies name and contact information
It could be possible that the trucking company is also at-fault for the accident, which means it's important to also obtain their information encase your attorney needs it.
4. Seek Medical Attention
Once you are dismissed from the accident scene, you need to seek immediate medical treatment for your injuries.
This is where many people make the mistake of waiting a few days because they may not always realize they have an injury until hours or days later.
When you are involved in an accident, often times you ignore injuries up-front because of the shock that the accident has caused.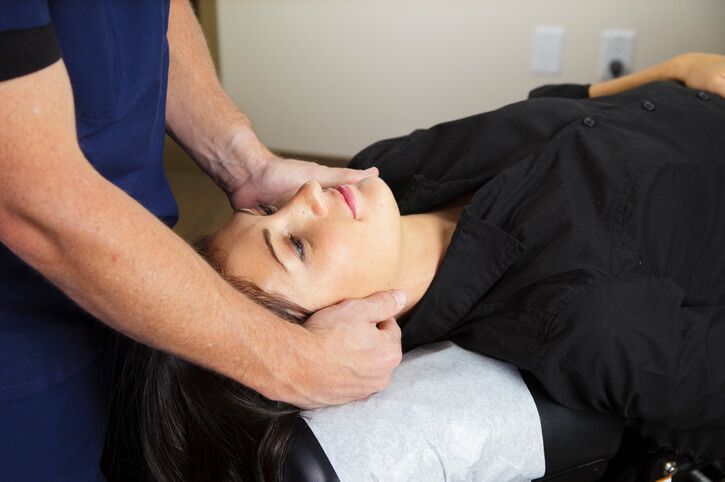 Many people turn down an ambulance and say they are fine because they have too much adrenaline to realize they are actually hurt.
Having your injuries documented the same day as the accident will only help you when filing an accident claim and asking for compensation for your medical expenses.
The insurance company will already try to deny responsibility when it comes to an accident claim, so it's important not to give them another reason to delay and give you a hard time.
Seeking medical attention immediately following an accident and following the Doctor's orders will play a crucial role when it comes to injury compensation.
5. Contact an Experienced Truck Accident Injury Attorney
When you are hit by a tractor-trailer, and you believe the accident occurred out of negligence, it's important to hire an experienced personal injury attorney to handle your case.
Truck accidents are often more complex than a regular motor vehicle crash, and trying to handle a lawsuit on your own can be next to impossible.
An experienced attorney will handle all negotiations with the other parties insurance company so it's important not to speak with an insurance adjuster without first speaking with your attorney.
It will also be up to your lawyer to obtain all the necessary documentation needed for filing an injury claim.
Your attorney will work closely with your medical provider to receive all the documentation from your injuries.
6. Follow all Medical Advice
When you are injured in a semi-truck crash and need to receive medical treatment for your injuries, it's important for your health and your accident claim to follow the treatment advice that you are given.
If the doctor tells you to receive Chiropractic treatment three days a week for a month, that is what you need to do.
If you skip and only go when you feel like it, not only are you potentially extending the time you will need to receive treatment, but you will also be giving the insurance company a perfect reason to deny your claim.
If the insurance company sees any gap in your medical treatment, or that you did not do as the doctor ordered, they will deny your claim for medical reimbursement.
7. Choose an Experienced Chiropractor
When you are injured in a truck accident and sustain a spinal cord or soft tissue injury, your first choice in medical provider should be a Chiropractic Doctor for truck accidents.
Chiropractors specialize in treating musculoskeletal and soft tissue injuries.
Chiropractors use non-invasive spinal correction techniques to restore the body to its normal function.
Choose Arrowhead Clinic
The Chiropractors at Arrowhead Clinics specialize in treating the victims of car and truck accidents.
Our Chiropractors also work with a team of Medical Doctors in order to provide the best medical treatment for victims of truck accidents.
Our Doctors will complete a thorough examination and health analysis to determine the extent of your injuries.
They will come up with a specialized treatment plan that is tailored to your specific injuries that will help you to recover as quickly and optimally as possible.
If you were injured in a Truck Accident, do not hesitate to contact our experienced Chiropractors for a free consultation.
We will help with your injury recovery, and we work directly with your attorney to provide the documentation needed so you do not have to pay up-front for your medical expenses.
Click on the banner now, to speak with one of our Chiropractors for truck accidents today.
Next Blog: Common Truck Accident Injuries
Dr. Calvin Erhabor
Dr. Calvin Erhabor is Arrowhead Clinic's Riverdale Chiropractor. He specializes in providing chiropractic spinal adjustments to accident victims as well as to people who suffer from chronic neck and back pain. Dr. Erhabor graduated with a Bachelors in Biological Sciences from Alcon State University in 2007. He also received his Doctorate of Chiropractic degree from the prestigious Life University in 2012. Life University is recognized throughout the world as a top institution and regularly has the highest National Board test scores in the nation. Dr. Erhabor is board certified by the National Board of Chiropractors Association and is a member of the Mississippi Chiropractic Association and the Georgia Chiropractic Association. Dr. Erhabor believes that his primary purpose is to truly understand his patients and the situation they are facing. He believes that every patient should be treated with respect, dignity, and above all else, be seen as a whole person and not as the condition or ailment they suffer from. Dr. Erhabor's mission is to restore health and help community members reach their potential. One of Dr. Erhabor's patients said, "The Riverdale facility is very clean. Dr. Calvin is great. He has a special bond with all his patients. I've never had a Dr. that actually talks to the patients and really gets to know them. And on top of that I feel so much better." Dr. Erhabor offers same-day, free consultations. He is available to schedule an appointment Monday-Friday from 9 a.m. to 7 p.m. and Saturday from 9 a.m. to 2 p.m.