You can easily avoid long term medical costs after a car accident by seeking immediate medical treatment.
Insurance companies will be more likely to cooperate and pay for your treatment and medical bills if you have proper documentation from a quality doctor or chiropractor stating that your injuries were obtained as a direct result of the car crash.
Without official medical records documenting your injuries, there is very little chance your treatment will be covered, leaving you with the cost of expensive medical bills.
In this blog, we take a look at how to pay for medical bills after an automobile accident, and how to schedule a Free Chiropractic Consultation with Arrowhead Clinic.
Related post: Top 5 Most Dangerous Intersections in Nashville, TN
Table of contents:
Examples of questions the insurance company may ask
One of the biggest mistakes a person can make after being involved in an Auto Accident is to refuse medical treatment and an examination by a Doctor.
Seeking immediate medical care and the quality of care that you receive, will both play a significant role on the value of your personal injury accident case.
Failing to seek treatment can not only reduce the settlement amount that you receive, but it can also have serious long-term effects on your health.
If you decide later that you need medical attention, the majority of insurance companies will not pay for medical treatment if you wait too long to seek a doctor after being involved in a Car Accident.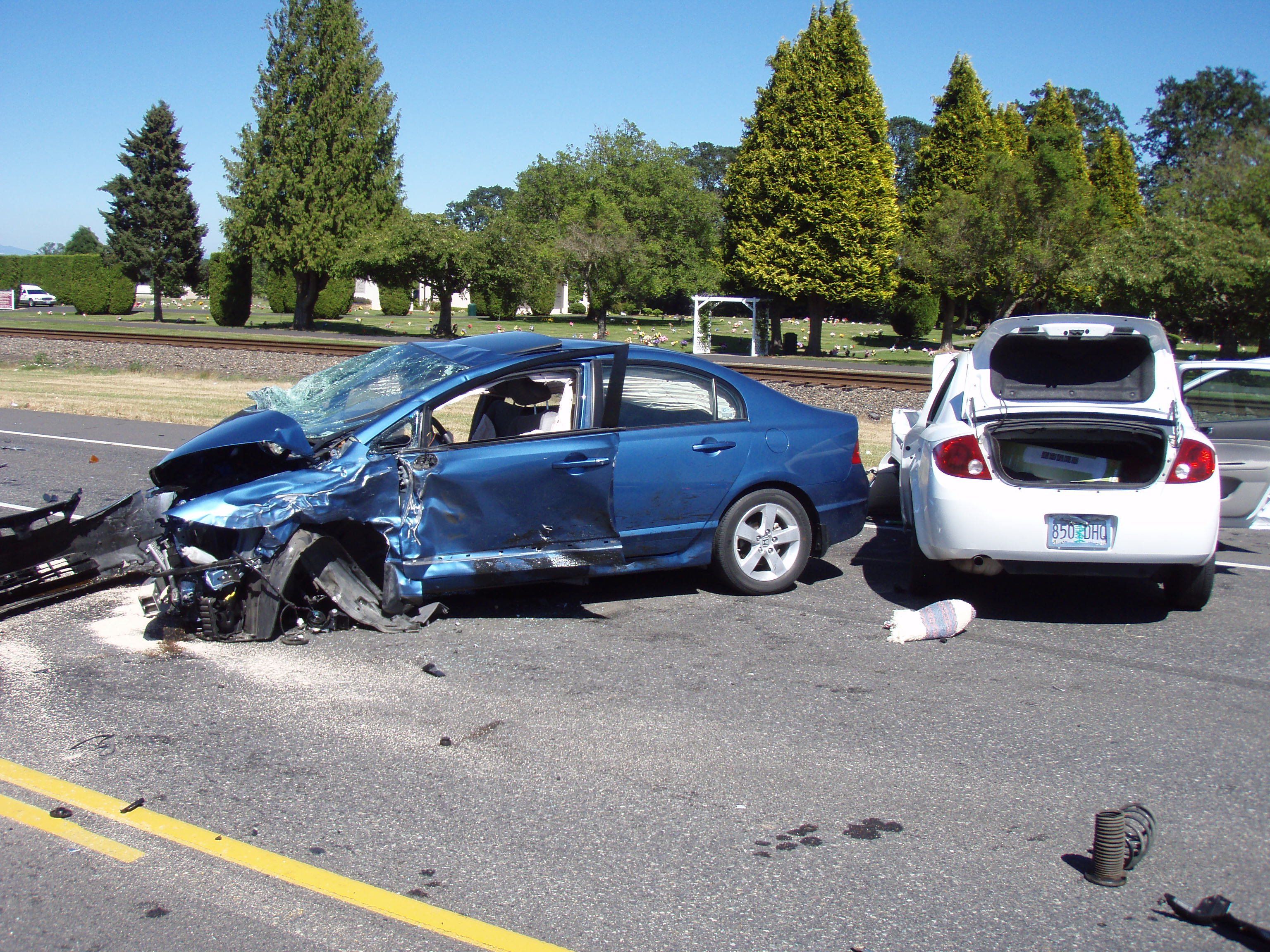 How The Insurance Company Will Evaluate Your Treatment
Your Insurance Company will be more likely to cooperate and pay for your medical treatment if they believe your injuries were obtained as a direct result of the car collision.
For them to believe this, they will need proper documentation from a medical expert stating that the injuries you suffered were caused by the crash.
Without this documentation, there is very little chance your treatment will be covered, which is why it is so important to see a Doctor as soon as possible after your accident.
When you wait too long after becoming injured, the insurance company will not associate your injuries with the accident and therefore deny your claim. This can cause a lot of problems, especially if the medical bills are left solely to you.
If your injuries require long-term chiropractic treatment or physical therapy, you may be left in a financial mess just by putting off a doctor visit too long.
The Cost of Medical Care
In many situations after being in a Car Accident, expensive tests and examinations are required to either diagnose a condition or to rule out others.
For example, if a head injury is involved in a car crash, the patient may need to have appropriate imaging scans to rule out traumatic brain injury or concussion.
Other types of imaging tests that are typical after a car accident include X-Ray and MRI; both of which will cost you a pretty penny if your insurance company is not handling the bills.
When you see a Doctor promptly following your accident, it will increase the level of cooperation from your insurance company.
Most insurance companies cannot put up a fight if you have documentation stating your injuries were caused by a crash.
In many cases, they will even have to pay for long-term care if you were diagnosed and began treatment immediately following your accident.
However, on the flip side, extended therapy and diagnostic testing will not be covered by your insurance company if you were never properly diagnosed and if there is no documentation stating you were injured in a car accident.
This also needs to be done promptly, or the insurance company will put up a fight to get out of paying for your treatment.
How Your Insurance Company Will Interpret a Delay in Treatment
One of the most damaging things you can do for your car accident injury case is to refuse medical treatment at the time of the accident.
This will allow your insurance company to question the validity of your case, especially if you try to seek treatment later down the road.
Examples of questions the insurance company may ask:
Are your injuries the result of the Car Accident?
Were you injured in an unrelated incident?
Are you faking your injuries because you want to receive compensation?
Could your medical expenses have been less had you sought treatment right away?
These questions will dramatically affect your chances of receiving any settlement for your injuries if you are filing a lawsuit.
Many people who put off medical treatment will say it was because they did not believe they were injured at the time of the accident.
However, even if you do not think you're injured, it is always advised to get the opinion of a professional doctor immediately following an accident.
Some injuries do not present immediate symptoms, but an experienced Doctor would be able to diagnose and treat the injury before it becomes worse.
Having the initial examination from a medical expert is the key to having your injuries and treatment covered by your insurance company.
Long-Term Cost of Medical Care
As mentioned above, it is always in your best interest to seek immediate medical care after being involved in a car accident even if you believe you are fine.
One of the most common injuries that may take a few days to manifest symptoms is Whiplash.
Whiplash is a common auto accident injury, and if left untreated, it can present long-term pain and necessary pain management to reduce symptoms.
Symptoms of whiplash:
Neck Pain and Stiffness
Headaches
Pain in the Shoulder or Between the Shoulder Blades
Low Back Pain
Numbness or Pain in the Arm or Hand
Dizziness
Trouble with Concentration
Irritability
Fatigue
A whiplash injury that is left untreated can present long-term medical care to reduce pain and get you back to normal.
Your medical bills associated with your whiplash injury will be entirely up to you to pay, if you delayed treatment after your accident.
Treatment for a whiplash injury may include chiropractic care, physical therapy, pain management, massage therapy or a combination of several treatments to get you back to normal.
Depending on the severity of your injury, you could need treatment for much longer than you can pay for without the help of your insurance company.
Don't Put Off Medical Care - Contact Arrowhead Clinic Today!
When you are involved in a car accident, especially when it is the other party's fault, there is no reason to put off immediate medical treatment.
You have nothing to lose and everything to gain when you see a Doctor after a motor vehicle collision.
The Chiropractic Doctors at Arrowhead Clinics in Georgia have over 40 years of experience helping the victims of Car Accident Injuries with their recovery.
For your own sake, do not put off treatment after you become injured in a Car Accident. Instead, let the experts at Arrowhead Clinic diagnose and treat your accident injury.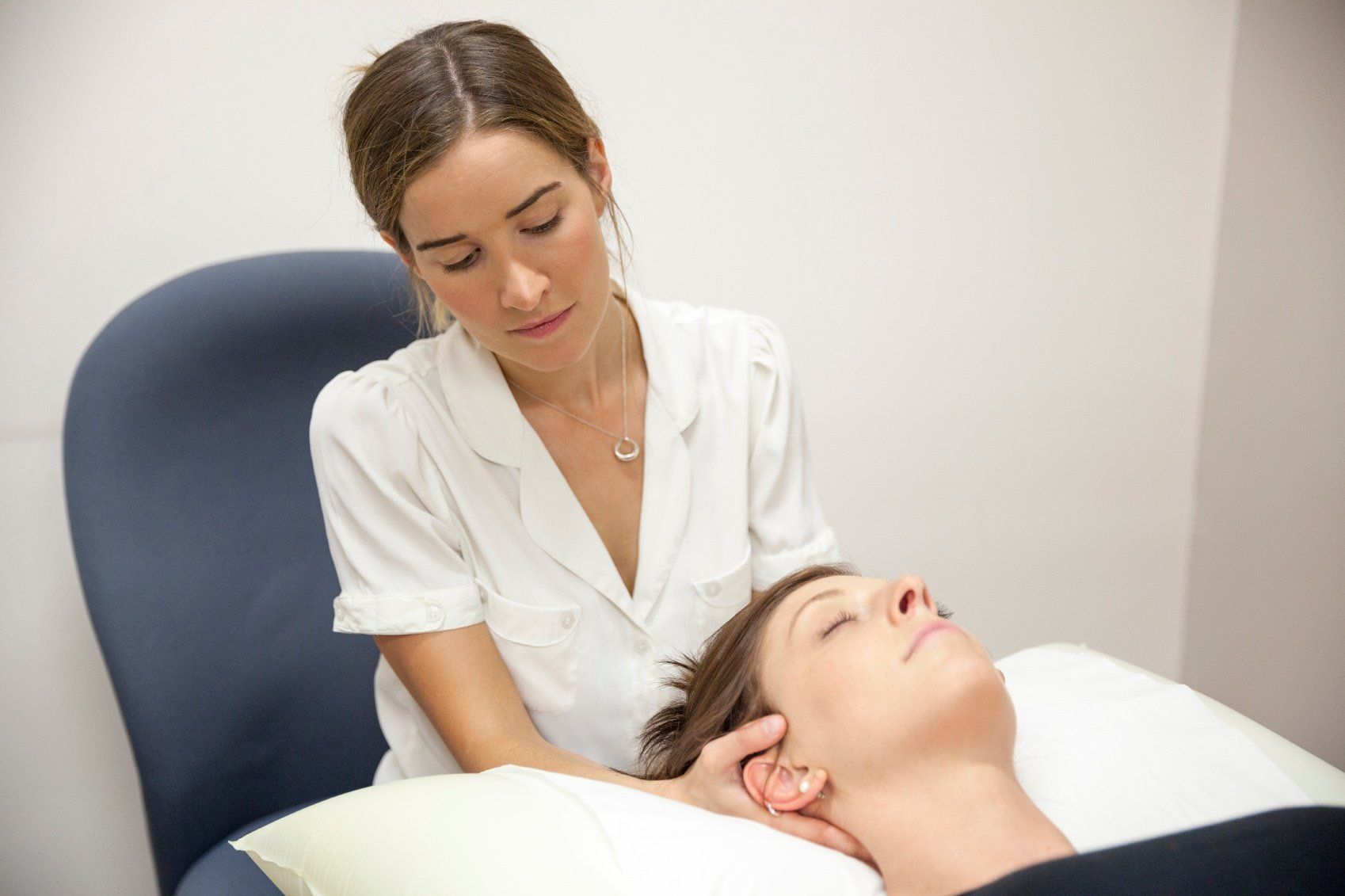 We will complete a thorough examination and ensure that all the documentation needed by your insurance company is turned in to them promptly.
If you need long-term treatment after your accident, our Chiropractors will ensure that you receive the proper amount of time and attention that your injury deserves.
Our doctors can also provide you with an attorney referral if you need help with your car accident injury lawsuit.
The Attorneys we work with will ensure that you receive the amount of compensation that you are owed for your medical bills and treatment expenses.
Do not wait any longer, click below to schedule a Free Consultation with Georgia's Top Car Accident Injury Doctors today.
Dr. Calvin Erhabor
Dr. Calvin Erhabor is Arrowhead Clinic's Riverdale Chiropractor. He specializes in providing chiropractic spinal adjustments to accident victims as well as to people who suffer from chronic neck and back pain. Dr. Erhabor graduated with a Bachelors in Biological Sciences from Alcon State University in 2007. He also received his Doctorate of Chiropractic degree from the prestigious Life University in 2012. Life University is recognized throughout the world as a top institution and regularly has the highest National Board test scores in the nation. Dr. Erhabor is board certified by the National Board of Chiropractors Association and is a member of the Mississippi Chiropractic Association and the Georgia Chiropractic Association. Dr. Erhabor believes that his primary purpose is to truly understand his patients and the situation they are facing. He believes that every patient should be treated with respect, dignity, and above all else, be seen as a whole person and not as the condition or ailment they suffer from. Dr. Erhabor's mission is to restore health and help community members reach their potential. One of Dr. Erhabor's patients said, "The Riverdale facility is very clean. Dr. Calvin is great. He has a special bond with all his patients. I've never had a Dr. that actually talks to the patients and really gets to know them. And on top of that I feel so much better." Dr. Erhabor offers same-day, free consultations. He is available to schedule an appointment Monday-Friday from 9 a.m. to 7 p.m. and Saturday from 9 a.m. to 2 p.m.