What are the 5 Most Dangerous Intersections in Nashville, TN?
Operating a vehicle is always dangerous, and it is important to be vigilant and aware of the road as you drive.
In this blog, we talk about the most dangerous intersections in Nashville, Tennessee, and what to do after a car accident.
You may also be asking yourself, Do I Need to Call the Police After a Car Wreck?
Table of contents:
Areas in Nashville, Tennessee that cause the most Traffic Accidents
Car Accidents occur every single day in the Nashville area, leaving victims with extensive damages to their vehicles, and injuries that can range from mild to life-threatening.
Every day, drivers put their lives at risk when they operate a motor vehicle.
However, depending on the area in Nashville that one is traveling, some people may be more at risk to become involved in a car accident.
A recent study has shown that there are certain areas in Nashville that are more prone to traffic accidents than others.
Top 5 Most Dangerous Intersections in Nashville, TN:
Hickory Hollow Parkway

Bridgestone Parkway

Bell Road

Hamilton Church Road

28th Ave.
Hickory Hollow Parkway has the highest crash rates and injury rates of all the intersections in the Nashville area.
The interesting fact about this is, Hickory Hollow Parkway has the lowest traffic volume compared to the to other intersections.
If you take a quick look at the intersection on Google maps, you can see that the intersection is a Y shape instead of a T.
The Y shape makes it more difficult to turn onto Mt. View coming from the South. Additionally, there seems to be quite a bit of overgrowth, which makes it hard to see when trying to turn.
Drivers who frequent any of the above-mentioned intersections should be more cautious when driving through the area.
It is essential to stay alert when coming to an intersection to avoid potential accidents.
What You Should Do After a Car Accident
If you were involved in a Car Accident on a Nashville intersection, you should contact our Nashville Chiropractors for treatment.
Becoming the victim of a car accident can cause lasting injuries if they go untreated.
The Doctors at Arrowhead Clinic specialize in helping car accident injury victims recover quickly and optimally.
Thousands of people travel along the top 5 most dangerous intersection in Nashville on a daily basis, which means there are hundreds of accidents and injuries that occur regularly.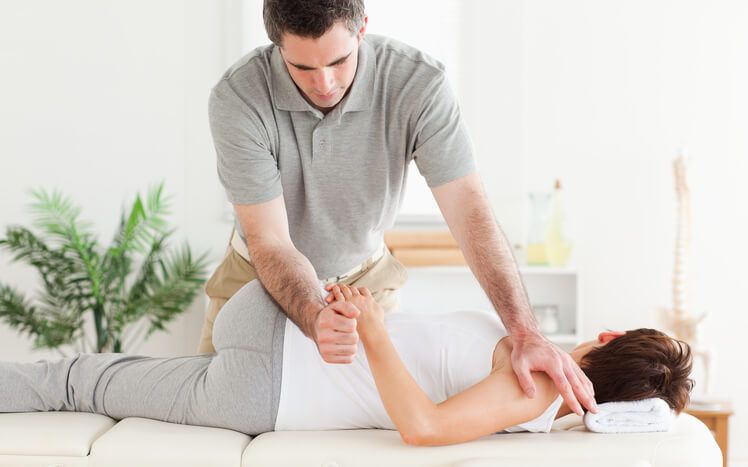 If you are a victim of one of these accidents, it is essential to know that you do not have to suffer alone.
When you come to Arrowhead Clinic, our doctors will complete a thorough exam to find the underlying cause of your injuries so they can be appropriately treated.
Our Nashville Chiropractors will tailor your treatments to address your unique condition, pain levels, and needs.
We can also provide an attorney referral if you were injured by another driver's negligence.
Do not wait to contact a Chiropractor after becoming injured in a car accident. The faster you receive treatment, the quicker you can recover.
If you were injured on one of the Top 5 Most Dangerous Intersections in Nashville, TN, click on the link below to schedule a free consultation with our Car Accident Injury Chiropractors today.
Dr. Robbyn Keating
Dr. Keating joined the team at Arrowhead Clinic in 2016 to continue furthering her career as a chiropractic physician. She provides manual and hands-on chiropractic spinal manipulations along with therapy techniques to help restore function and mobility in the body. She specializes in treating a variety of accident injuries along with chronic neck and back pain. Dr. Keating moved to St. Louis, Missouri, from Alberta, Canada, in 2005 to earn her Bachelors of Science degree at Lindenwood University while on an ice hockey scholarship. While in college, she excelled in ice hockey and track and field events. Upon graduation from Lindenwood University, Dr. Keating furthered her education by pursuing her Doctorate of Chiropractic at Logan College of Chiropractic. She completed her doctorate studies in 2014 and then secured a highly sought-after position at a multidisciplinary wellness facility in the St. Louis metro area. It was there she trained under a well-respected chiropractor, who helped her hone her skills and techniques in a high-volume clinic. Since moving to Georgia in 2015, in addition to running the McDonough office for Arrowhead Clinic, Dr. Keating continues her long-standing passion for playing rugby with the Atlanta Harlequins Women's Rugby team. She participates in several local ice hockey leagues and is now working on mastering her cast in fly fishing. One of Dr. Keating's accident patients stated, "Best clinic ever. Kendall, Hannah, Chloe, and Dr. Keating are the best. They have been so helpful during my accident, I have never been through anything like this, and they are making the process so easy and understandable. Recommend this place to anyone!" Dr. Keating offers potential patients same-day, free consultations. She is available Monday-Friday from 9 a.m. to 7 p.m. and Saturday from 9 a.m. to 2 p.m.