What Separates Our Columbus Chiropractor?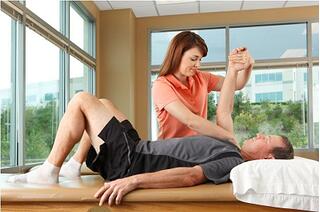 If you suffer from a pain condition or were hurt in an accident, our Columbus, Ga Clinic may be the best place for you.

Our Columbus, Ga Chiropractors are dedicated to helping every individual with their recovery. We take a complete history of the patient's health and pain conditions and will conduct a physical exam.

Based on the patient's requirements, we may order tests such as X-Rays or MRI to determine the precise reason for the pain.

Our Chiropractic doctors will then think of a specialized treatment plan that will be focused on fixing the underlying cause of pain.

Our distinctive customer service method is what sets us apart from Columbus, Georgia Chiropractic Clinics.

Once the treatment plan is put together, we dedicate our experience and skills into each patient's recovery. We are committed to seeing results that are positive in every patient.
What are the Benefits of Chiropractic Care?
Chiropractic care is a natural method used for healing the body. It's an alternative method used to treat severe or chronic pain conditions. Our chiropractors are experts at using musculoskeletal adjustment techniques to help alleviate pain.

A few of the benefits of visiting a chiropractor include:
Helping the Body to Heal Naturally: Chiropractors use treatments that naturally assist your body in fighting disease, in addition to correct issues which are causing pain.
Doesn't call for Drugs or Surgery: Chiropractors perform

musculoskeletal and spinal manipulations

to correct vertebral misalignments in the spine. The hope of these techniques is that the patient won't need pharmaceutical drugs or surgery. Care considered a natural system of healing that stimulates the body's communication system.
Partner with Medical Doctors: Our Columbus Chiropractor also works with Medical Doctors. They work to address health and each patient's health and design a treatment plan that is unique for each patient's experience.
Immune System Improvement: When you receive a chiropractic adjustment, the doctor is removing subluxations that are preventing the nervous system from correctly working. It allows your system to work correctly as well, which means that you should be able to recover from illness if your system is functioning properly.
Improves Sleep Hygiene: Many sleep problems are caused by pain, body aches, or anxiety. When you resolve these problems with chiropractic care, it can significantly improve your quality of sleep.


Common Injuries and Symptoms Our Chiropractors Treat
Pain as a Result of an Auto Accident
Unfortunately, pain is a common occurrence after an auto accident. The blunt force impact that occurs during a traffic collision can play all sorts of havoc on the human body. There is no portion of the body that cannot be effected by such a traumatic accident. You can develop whiplash in your neck. You can throw your hips out of alignment, which will hinder your ability to walk. You can even slip a disk and develop sciatica. The list goes on and on. That is why it is so crucial to see a health care professional after a car accident.
Provided you are not in any immediate life threatening danger, a chiropractic care professional is a great resource for overcoming your pain. An experienced chiropractor, like those at Arrowhead Clinic Columbus, have a plethora of tools for diagnosing your specific condition. These range from hands on examinations to x-rays. An accurate diagnosis will help your chiropractor develop your optimum recovery treatment plan.
If you are experiencing pain as a result of a car accident, contact us. The chiropractors at Arrowhead Clinic Columbus specialize in these types of accidents. Call and schedule a free consultation with our skilled chiropractors today.
Other Common Causes of Pain
Our job is to find what's causing your pain and treat you accordingly. Many of the injuries we treat are a direct result of a personal injury accident.
Some of the common types of crashes that result in serious injuries are,
Truck Accidents
Motorcycle Wrecks
Workplace Accidents
Slip and Fall Injuries
Lots of people who contact our Columbus Clinic are experiencing an injury they sustained in one of these kinds of accidents, however, we don't restrict ourselves to only helping accident victims.

We also treat the following:
Knee Pain
Numbness
Slip and Fall Injuries
Scoliosis
Hip Pain
Sports Injuries
Whiplash Injuries
Herniated Discs
Shoulder Pain
Bulging Discs
Work Injuries
Carpal Tunnel
Sciatica
Disc Degeneration
Arm Pain
As Chiropractors, our main focus is on diagnosing the cause of your pain. It is our goal to locate and remove the cause of your condition which will, in turn, relieve the symptoms you are currently experiencing.
To do this, we've got a wide variety of treatment options available, and our Columbus Chiropractic Doctors are trained in the most up-to-date techniques and procedures.
If you have been injured in a Car Accident, or another type of traffic collision, Arrowhead Clinic offers the best Car Accident Chiropractic Clinic in Columbus, Georgia.
Types of Chiropractic Treatments
There are several treatments that our Columbus, Georgia Chiropractors use for optimal recovery, including:
1. Chiropractic Adjustments: Spinal manipulations alleviate pressure from the adrenal gland, restore blood flow, increase range of motion, reduce muscle tension, and produces a chemical response in the body that will act as a natural painkiller.

2. Decompression and Traction: Spinal decompression is a type of motorized traction that uses a system of rollers to move about the spinal erectors while stretching and massaging the muscles in the back.

Decompression decompress the discs and will release pressure on the sensitive nerve roots. This type of treatment is typically used for patients who are suffering from Sciatica, Herniated Discs, Bulging Discs, or Degenerative Disc Disease.

3. Electrical Stimulation Therapy: Electrical Stimulation is a therapeutic treatment that uses electrical stimulation to treat muscle spasms, cramping, and pain.

It works by mimicking the way the body exercises its muscles. The electrodes which are attached to the skin will deliver.

It helps patients increase their range of motion and improves the flow in the body. Normally electrical stimulation is used to treat sprains, scoliosis, sciatica, back pain, and arthritis.

4. Pelvic Stabilization Drills: When a patient presents a leg length deficiency, flat feet, and subtalar instability, our physicians from our Columbus office may prescribe a small heel lift to be set in footwear for the short leg. This should help to stabilize the pelvis and correct the gait which will alleviate tension.
How to Get the Best Chiropractor
When you're making the choice to find a chiropractor to treat you pain or injury, there are a few aspects to contemplate before making a decision.
Here are some tips to follow to find the best chiropractor in Columbus, Georgia:

1. Check Reviews: When you Google a Chiropractor make certain to see if they have any reviews. Take some time to see them and see what others have said about the chiropractors and practice before you decide to call them and make an appointment.

2. Meet with the Chiropractor: Most Chiropractors should be willing to meet with you for a free consultation to find out if they are able to help with your specific injury or pain illness. This is the opportunity to discover if the Chiropractor and their practice is the right fit for you.

3. Strategies: Find out which type of techniques will be used. There are several Techniques
Of chiropractic adjustments and it is important to discover if they could do more than one or if they offer the type that you prefer.

4. Fees: it's important to find out what the cost of your treatment will be. In case you have if you're paying cash find out the cost per visit. In the event that you were involved in an accident, find out whether the Chiropractor works with an attorney on a lien basis so you're not held accountable for the medical bills.
Contact Our Columbus, Georgia Chiropractor Now
If you're experiencing pain or were hurt in an accident, our Columbus Chiropractor could be able to assist with your recovery.
The Chiropractors in Arrowhead Clinic in Columbus, Georgia have been treating pain conditions and accident injury victims for over 40 years. We take pride in providing a natural approach to wellness and healing.

The doctor from our Columbus, Georgia Chiropractic Clinic provides a free consultation to determine how she can best help with your treatment and recovery. Click on the link below today if you would like to talk with her directly.